Research on material development, characterization, testing and validation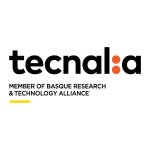 TECNALIA is the largest center of applied research and technological development in Spain, a benchmark in Europe and a member of the Basque Research and Technology Alliance. We collaborate with companies and institutions to improve their competitiveness, people's quality of life and achieve sustainable growth. We do it thanks to people who are passionate about technology and committed to building a better society.
ROLE IN THE PROJECT
Project Coordinator&WP2 leader. Development and characterization of eco-UHPC and validation in laboratory and its offshore HarshLab. Prototype testing and validation in its nearshore test site in Mutriku, Spain.