Research on material development and simulation studies on physical properties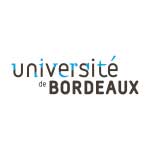 The University of Bordeaux is a public scientific, cultural and professional institution. It is managed by a President who is elected by its executive board, and is composed of governing bodies, administrative components and departments.
ROLE IN THE PROJECT
WP4 leader. Development and characterization of alkali activated eco-UHPC and simulation studies on crack formation and propagation.