Consultancy, IPR management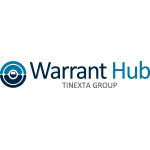 Warrant Hub S.p.A. is a privately held consultancy services company that provides full-spectrum consulting in business finance. The European Funding Division (EFD) team provides consultancy, training and support on European Funding opportunities, and in the preparation, negotiation and management of European Proposals, particularly on H2020 calls. EFD offers also support for communication and dissemination activities, and periodically participates into and organizes sectional seminars and networking events with/for industrial associations, SMEs, policy makers, etc. thus having the opportunity to disseminate the project results to relevant audiences.
ROLE IN THE PROJECT
WP6 leader. Exploitation, IPR management, dissemination, and communication activities.